My Review of Love Limitless #UKUT Birmingham.
Last night, I attended the Love limitless UK university tour in Birmingham and I am so glad I did.
The first time Love limitless came to Birmingham which was two years ago,  a friend told me that she will not attend the event with me because based on her experience, events hosted  by women for women  is usually full  of gossip, shade and comparison. Although, I have never experienced this, it is quite sad that it is the reality for some people.
Since attending different Love Limitless events and even following them on social media, I can say that they are an organisation that reveals God's heart and plans for women and they do not make you feel less than God desires you to be.
The event last night was an icing on the cake of everything that God has been teaching me over the past few days about biblical womanhood.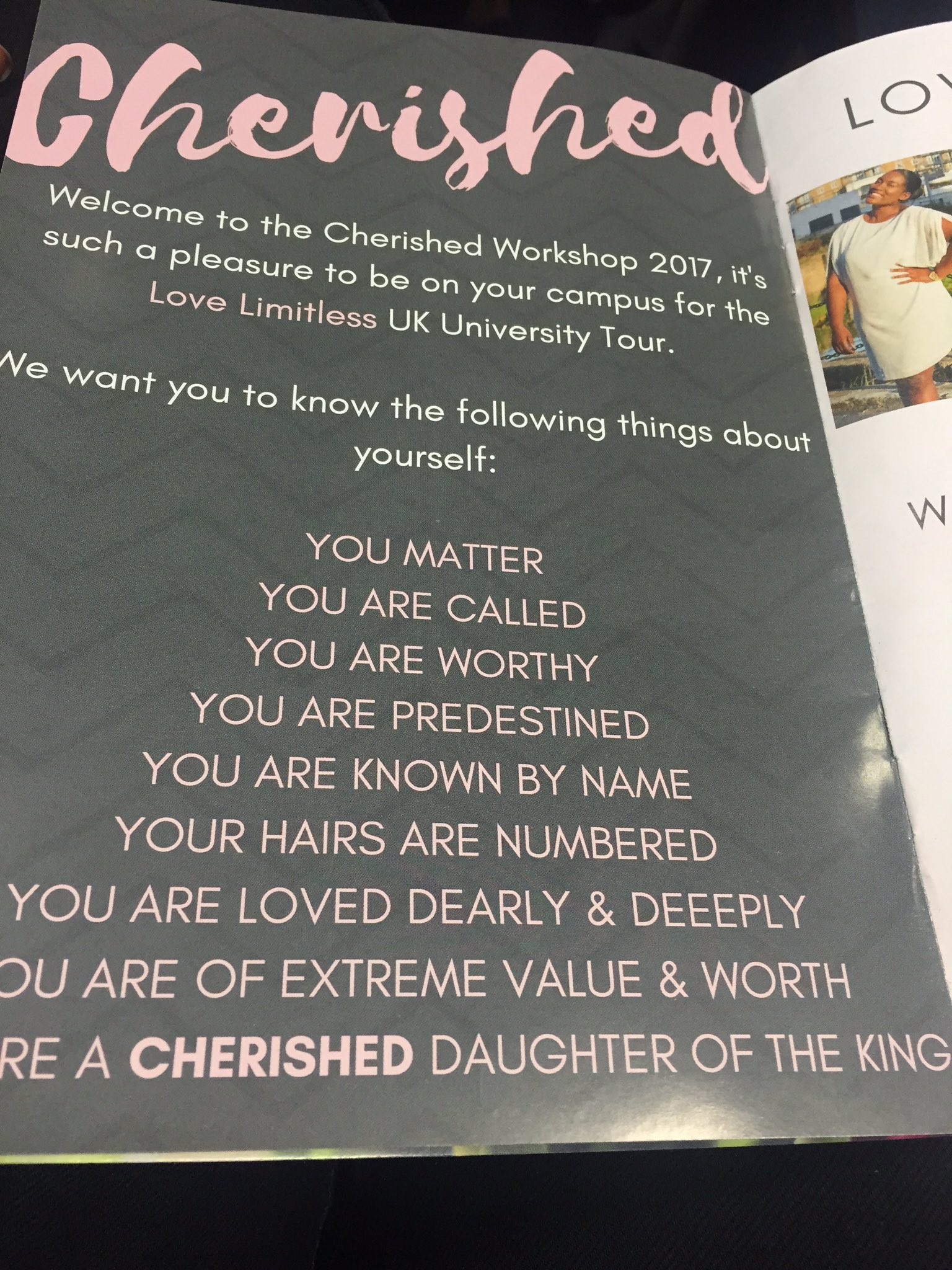 Some years ago, someone said this to me – "Your success doesn't count for anything unless you are married and it is absolutely ok for you to not be successful because you are a woman and at the end of the day you will end up as someone's wife but being unsuccessful is not acceptable from your male counterparts.''
From the different comments from other ladies present at the event yesterday, I could tell that at some point in our lives, we have all been a fed words that were not the word of God or God's intention for us and most of us have spent our lives living those lies out or have been more focused on refuting  them instead of proclaiming and simply living out who God has said we are and what He has designed us to do.


I asked a question about feminism and the answer Ify (The leader of Love Limitless)  gave in turn made me realise that I don't need an extra tag to stand for and believe some of the things that I believe. Every Christian should stand for social justice, and should honour and respect people irrespective of sex or status. It is what Jesus did, and to be a Christian is to be Christ like.
Last night, I unlearnt and learnt concepts about biblical womanhood. This new knowledge is not based on culture, expectations of man, or doctrine of man but on the word of God. I learnt a lot about biblical womanhood and how important I am to God and to humanity.
I really can't fully explain the positive effect the session last night had on  me. God has really broken down false mind sets I  had about womanhood. Indeed,being a woman doesn't make me less in any way.
If you are reading this, do find out if Love Limitless is  coming to a university near you and make plans to attend their event .
Thank you Ify, thank you Love Limitless.
If you have attended one of Love Limtless UK university tour sessions, I want to know what you thought about it in the comment section below.
For more details about Love Limitless and what they do –
Follow them on Twitter
Visit their Facebook  page
Visit their Website
Contact Ify Alexis